New Hope Commons
COMING VERY SOON!
LOVE GOD, SERVE PEOPLE, SHARE HOPE & HAVE FUN!
WHAT IS NEW HOPE COMMONS?
At New Hope Church our vision has always been the same! Love God, Serve People, Share Hope and Have Fun! The last 3 of those statements are all about PEOPLE & COMMUNITY. We believe the church isn't just for the group who meets on Sundays. New Hope is part of the community as a whole.
That is why we are making plans and even now breaking ground on the first part of NEW HOPE COMMONS. The Commons will be a fun and safe place for all ages that will be opened to the public every day! We want to invest in young people and this will be the a great place for that!
How can you be part of The Commons?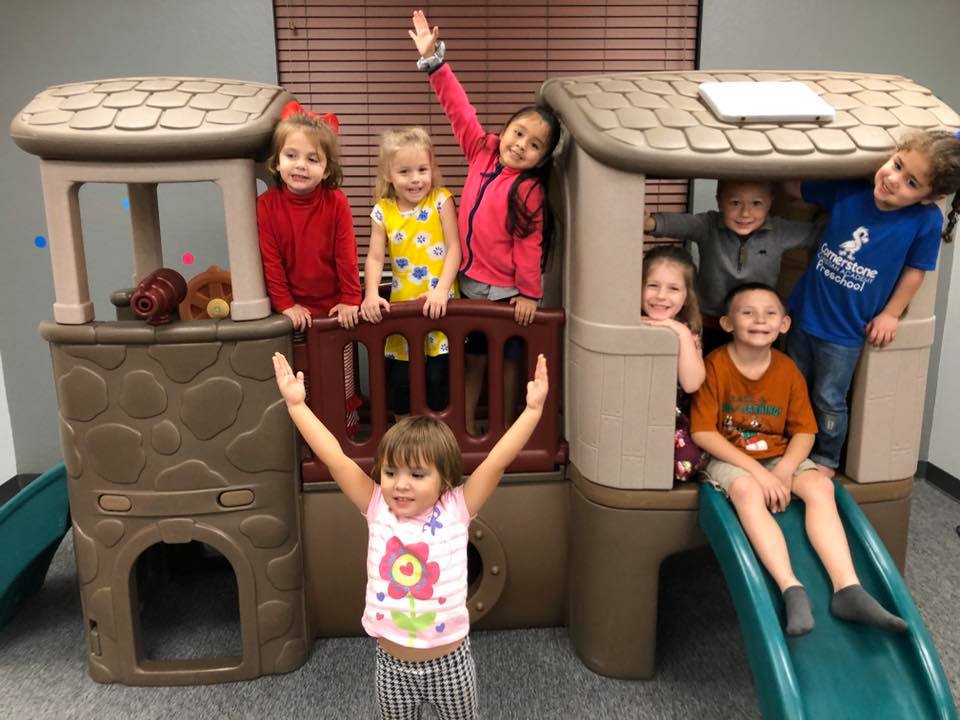 The Commons will have:
A full-size basketball court with professional goals (opening up for community leagues)
Room for other sports like volleyball, pickleball and more
Outside seating for family dinners, birthdays, sports events and more
A beautiful fenced in playground for children
Full lighting for after dark events that will be monitored by cameras
And much more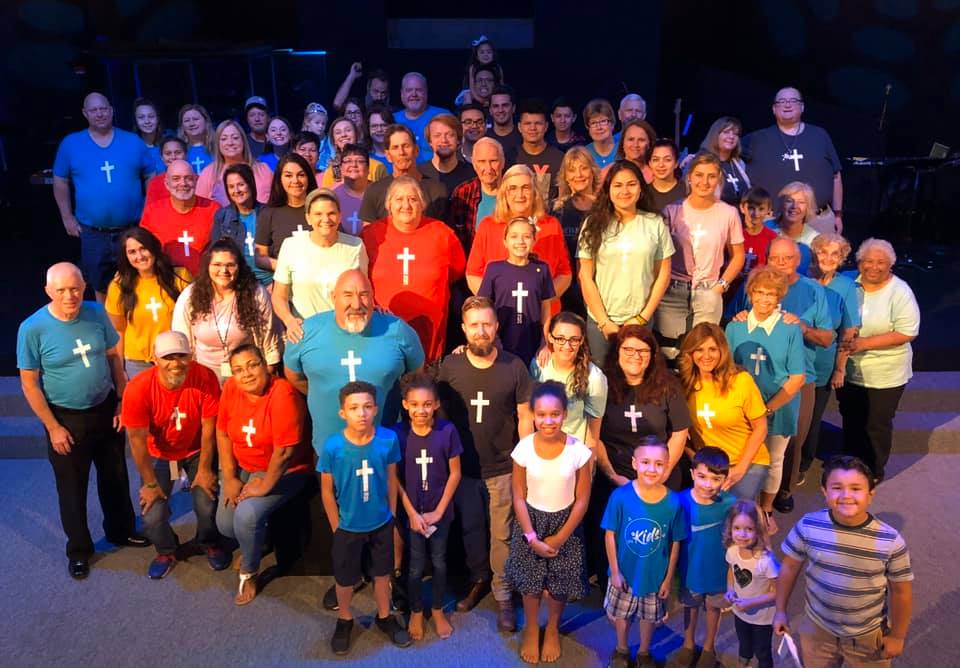 Will you help?
The big question is, will you help us bless the community? As a community location, we would like to honor those who partner with us. Our plan is to post a nice 4ft by 6 ft sign displaying company logos or family names of those who invest $1000 or more towards New Hope Commons.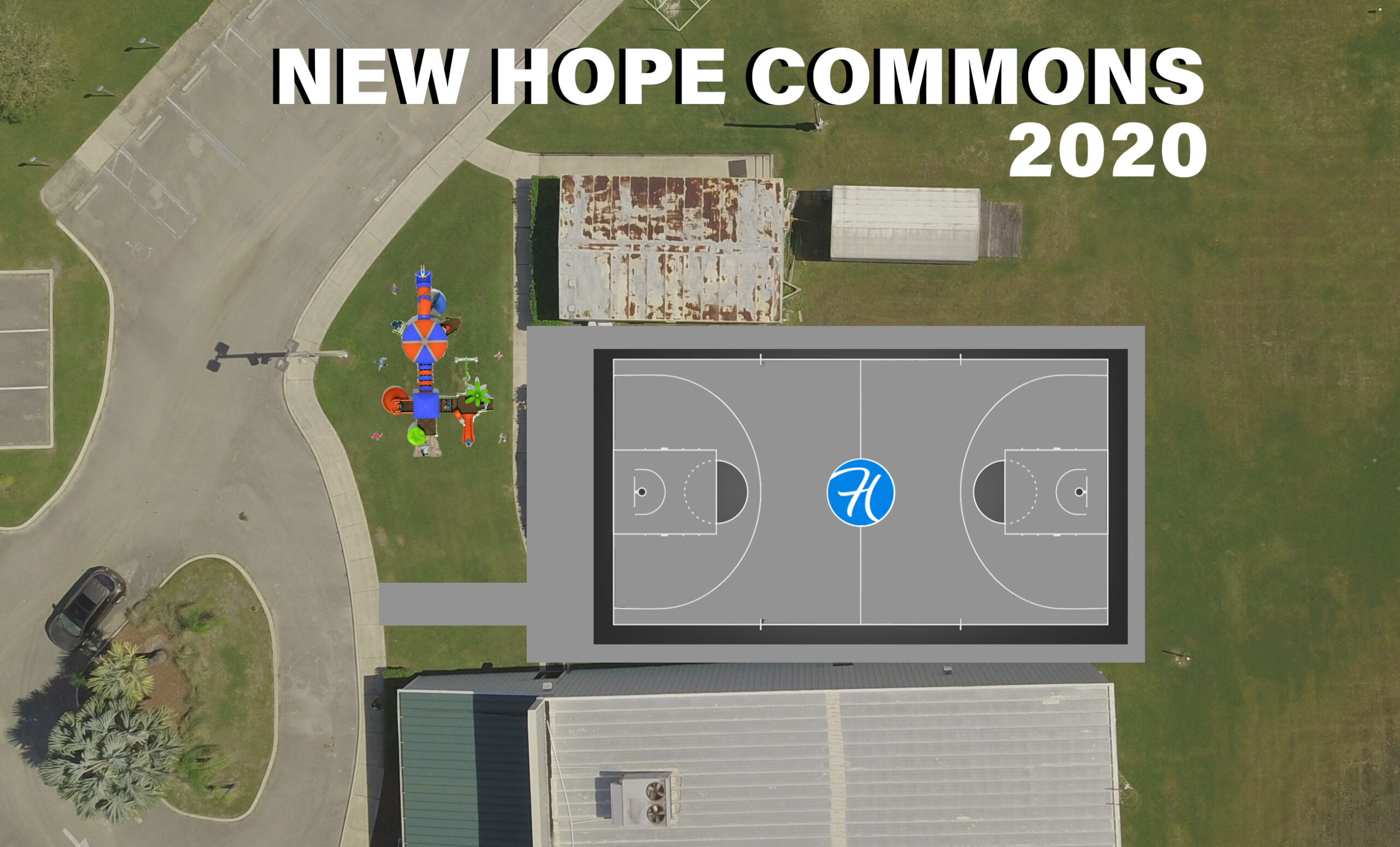 Here are some needs as we prepare for The Commons that you may want to help with:
$3606 for 2 Basket Goals (If you give this amount we will put your logo on both goals)
$2600 for 4 Metal Picnic Tables (8ft long) (Your Logo can be placed on these as well)
$4500 Outside Lighting & Camera system (You logo would be on the court and maintained yearly)
$10,000 Playground Equipment
$11,000 Concrete (You logo would be on the court and maintained yearly)
$1700 Fence for kids playground
Thank you for your consideration and help towards this project. We are excited for the opportunity to serve our community at an even greater level. If you would like to be involved please write your check to New Hope Church or give online at TheCommons and email your business logo or family name  to: landon@newhopefp.org
SAFE AND FUN PLACE FOR KIDS IN FROSTPROOF
Jesus said, "Let the little children come to me, and do not hinder them, for the kingdom of heaven belongs to such as these."
Making space that our community can enjoy!