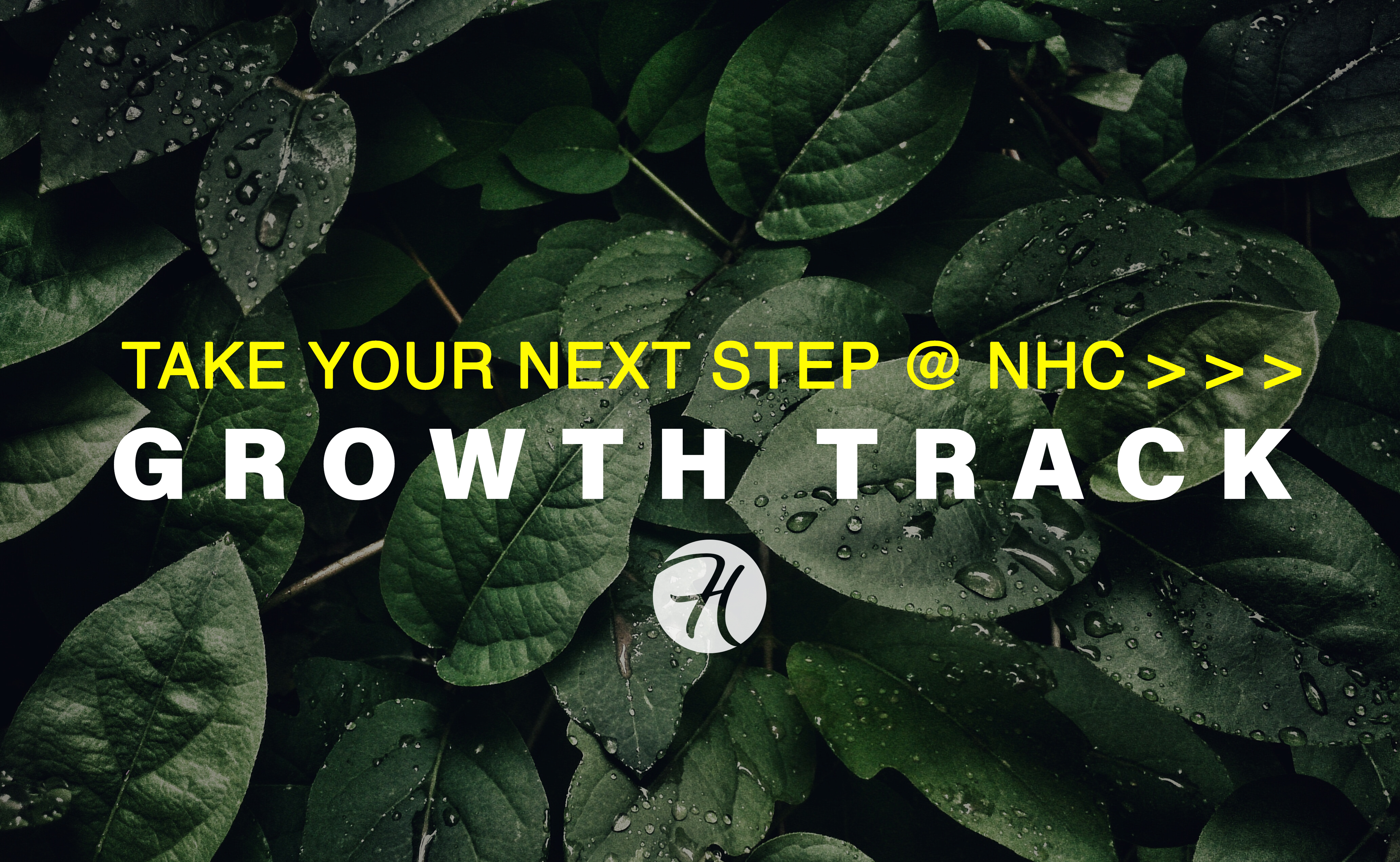 GROWTH TRACK at NEW HOPE is designed to equip you with the tools necessary to become a fully devoted follower of Jesus Christ. From discovering the vision of NHC to serving in life-giving ministry, we will lead you step-by-step down a path to experience both growth and fulfillment. Whether you're a new Christian or if you've been a Christian for 50 years, GT is for you!
The GROWTH TRACK process is made up of FOUR uniquely designed events, each helping you take a step closer to God's plan for your life here at NHC. Our ultimate goal is to help you build relationships and help you live out the life GOD created for you.
Childcare and food are provided at every GROWTH TRACK session.
101: Discover New Hope // 1st Thursday at 6:30PM
201: Discover Foundations // 2nd Thursday at 6:30PM
301: Discover My Purpose // 3rd Thursday at 6:30PM
401: Discover Serving // 4th Thursday at 6:30PM